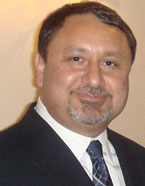 A successful telecommunications entrepreneur in his native Afghanistan, as well as in the United States, Dr. Ehsan Bayat currently heads Florida-based Telephone Systems International. In an effort to improve communications across Afghanistan, Dr. Ehsan Bayat spearheaded a partnership with the Afghan Ministry of Communications to create Afghan Wireless Communication Company in 2002. Under Dr. Bayat's stewardship, Afghan Wireless has become one of the largest cellular phone and Internet providers in the country with over 3 million subscribers.
Three years after launching Afghan Wireless, Dr. Ehsan Bayat founded Ariana Radio and Television Network. Established to share news and information about Afghanistan's progress after the fall of the Taliban with people across the country, the Ariana Radio and Television Network is the largest television and radio station in the country. Committed to fostering education and increasing understanding for as many people as possible, Mr. Bayat pioneered the idea of broadcasting news in three different languages: Dari, Pashtu, and English. Today, at least a quarter of Ariana Radio and Television is dedicated to education-based programming focusing on topics such as computer and language training, health advice, and business skills.
Dr. Bayat's commitment to helping the people of Afghanistan extends far beyond his professional endeavors. As head of the NGO Bayat Foundation, he participates in a number of programs designed to assist people in need. Mr. Bayat's efforts have resulted in various awards, including the 2010 Mahatma Ghandi Humanitarian Award from the Friends of the South Asian American Communities and the 2008 Corporate Social Responsibility Award from the Canada-Afghanistan Business Council.
5 Charities Helping Make Afghanistan a Better Place to Be a Kid

Modern Afghanistan is not an easy place for a child to grow up. As is all too often the case, war hits children especially hard; reports from recent years estimate that more than 1 million children across Afghanistan have been left orphaned or abandoned as a result of decades of civil conflict.

However, many charitable organizations, both within Afghanistan and internationally, are working hard to build a better, brighter, and safer future for Afghanistan's children. Read on for a look at five organizations that are putting Afghan kids first.

The Aschiana Foundation

An

What You Need to Prepare Afghan Food at Home

While Afghanistan's rich and flavorful cuisine is gradually becoming better known outside the country's borders, it may still be some time before everyone is fortunate enough to have a delicious Afghan restaurant right around the corner from their home. However, if you're a gourmand who doesn't want to wait, don't worry: many of Afghanistan's tastiest dishes can be made at home with just a few extra additions to your regular shopping list. Read on for an overview of everything you'll need to try your hand at making Afghan food at home.

Herbs, spices, and flavorings

What Are BRAC's Most Important Focus Areas in Afghanistan?

Guided by its vision of a world free from poverty, exploitation, and discrimination, Building Resources Across Communities (BRAC) has been empowering poor and marginalized people and communities since it was established in Bangladesh in 1972. Today, BRAC is the world's largest development organization, operating across 11 countries and touching the lives of one out of every 55 people on our planet.

BRAC has been working in Afghanistan since 2002, when it launched its first programs in post-conflict Kabul. Within seven years of its establishment in the country, BRAC was the largest NGO operating in Afghanistan, with a range of